A key objective of Packa-Ching is to educate the youth in South Africa about recycling. Our schools education programme will be launched in 2021 and it will teach learners about the environmental and economic value of recycling – they will learn that they can clean up their community by bringing recyclables to school instead of discarding them, and earn an income for their school. By getting students excited and motivated to recycle, they not only learn the practice from a young age but can also be key influencers in their parents' decision to get involved and use the Packa-Ching service in their community.
This Packa-Ching schools educational initiative was recently piloted in two schools in Langa, Cape Town. Pupils and teachers of Thembani and Siyabulela Primary Schools competed against each other to see who could collect the highest volume of recyclable material. In return, both schools received the monetary value of the recyclables collected as well as prizes sponsored by Polyco and Shoprite. The two schools collected over 3 200 kilograms of recyclable packaging in just one month and earned collectively over R3 600 from their recyclables.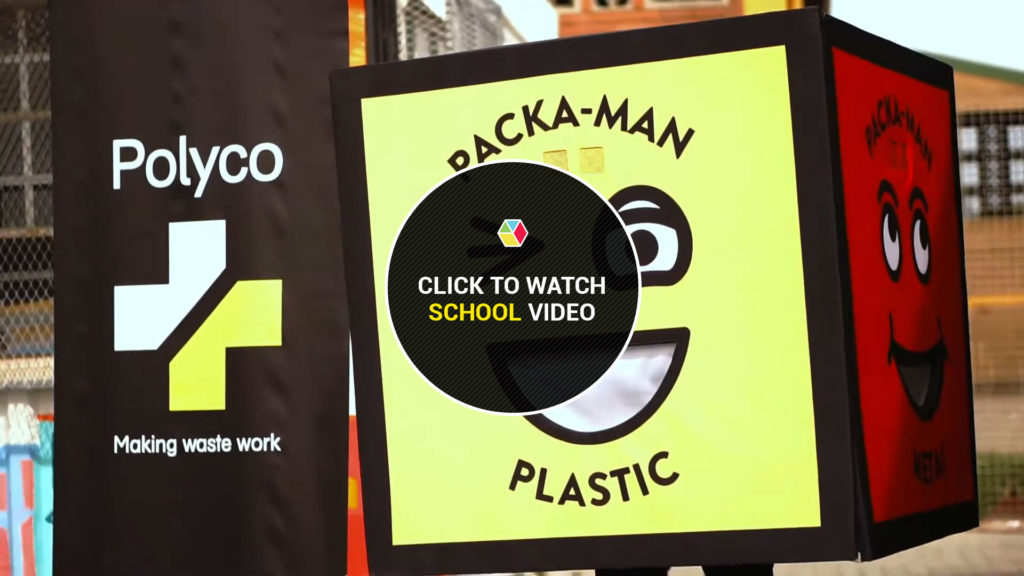 Off the success of the schools pilot, Polyco has developed an annual schools education programme that will be launched at selected schools in the areas that Packa-Ching operates in 2021.
Packa-Ching is currently seeking sponsorship for this programme
The Packa-Ching schools programme offers a great corporate social investment (CSI) and enterprise development opportunity; to invest both in a cleaner environment and developing entrepreneur and recycling awareness in schools and communities.
IF YOU ARE INTERESTED TO LEARN MORE ABOUT THIS SPONSORSHIP OPPORTUNITY PLEASE GET IN TOUCH.