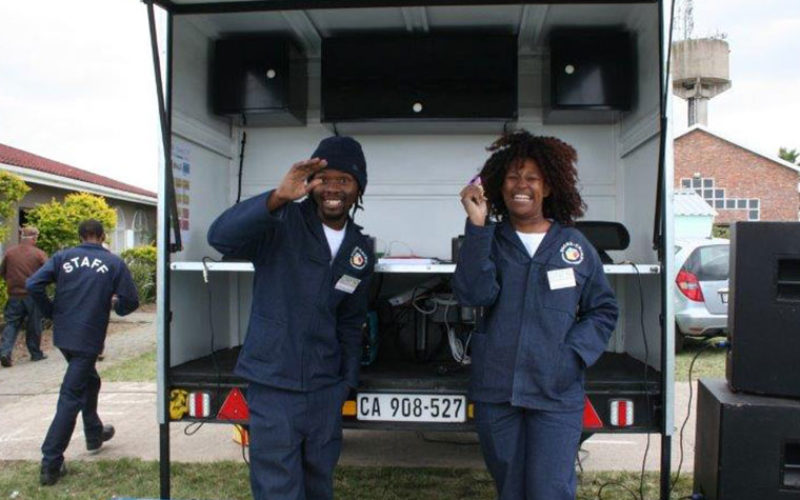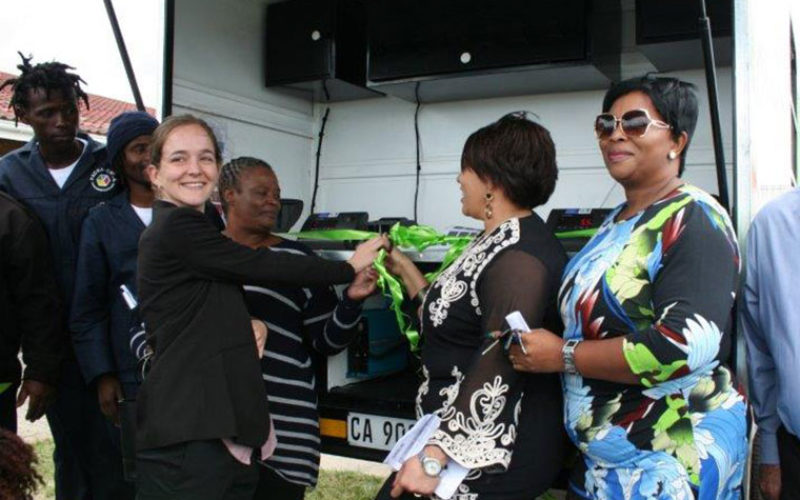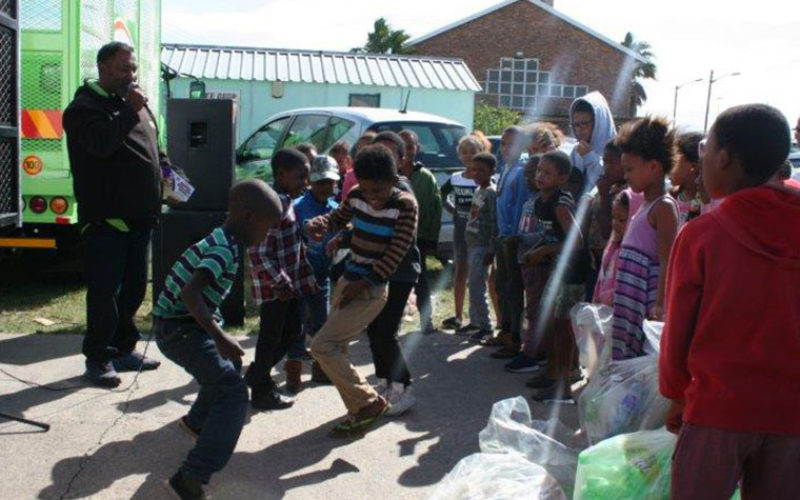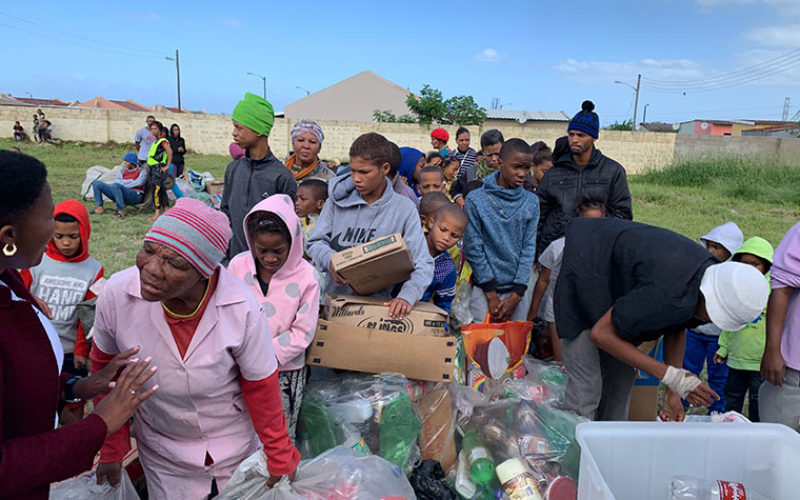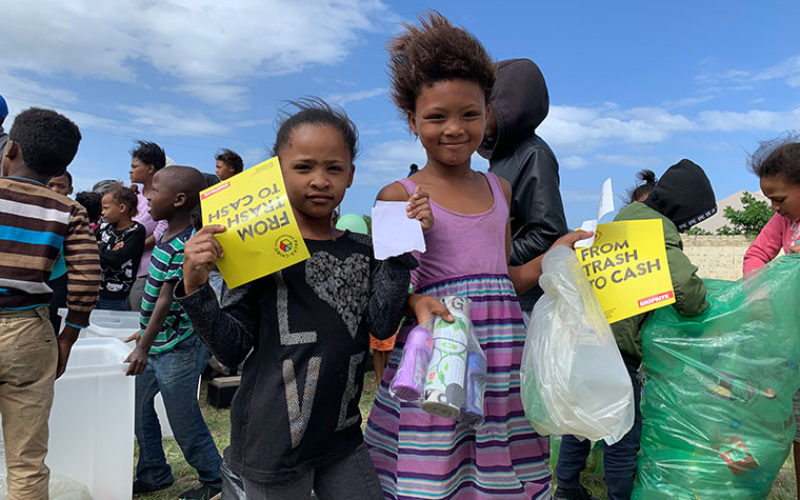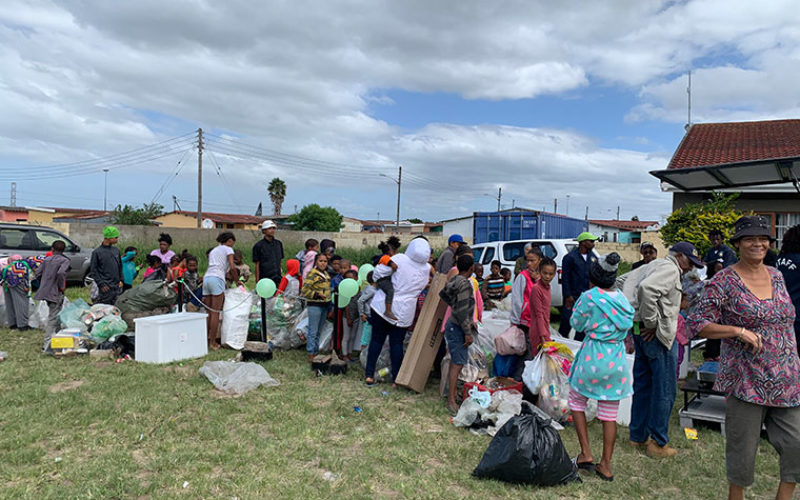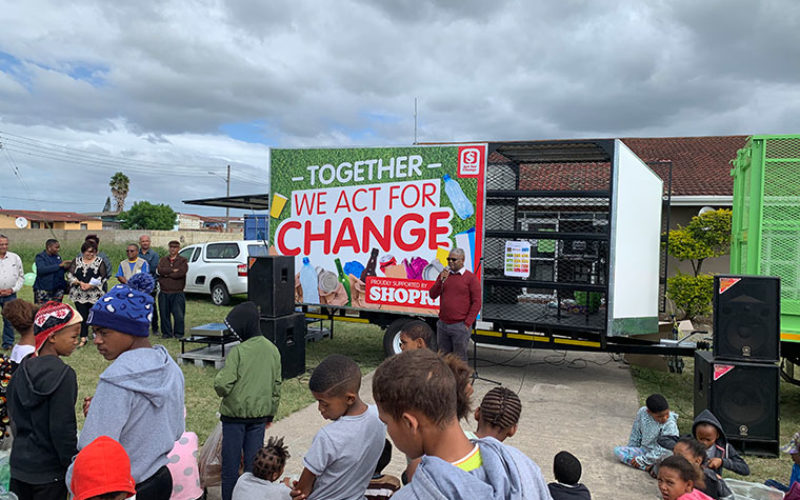 BRING KA-CHING AT EL'S NEW PACKA-CHING MOBILE BUYBACK CENTRE
By Angela Barter – The PR Agency
In a first for East London and the Eastern Cape, the Packa-Ching Mobile Buyback Centre was launched on Monday 1 April at the Khanya Youth Community Development Centre at Buffalo Flats, by DNF Waste & Environmental Services in association with Polyco (www.polyco.co.za).
Packa-Ching is an exciting new incentivised mobile recycling initiative that presents an ingenious solution to many of the issues that keep local community members from recycling, including poor education about the income-generating opportunities recycling presents, weak recycling infrastructure such as recycling bins or drop-off centres, and no incentive for individuals to recycle.
Packa-Ching's local mobile recycling unit – comprising of a truck and trailer – will now travel between low income communities and surrounding schools in Buffalo Flats, Vergenoeg, Pefferville, Parkside, Duncan Village and Reeston to buy recyclable waste from residents in designated areas on specific days.
Community members bring their bags of recyclable packaging material, including plastic, paper, metal cans and glass, to the truck to be checked, weighed and exchanged for a monetary value. The money earned is paid in real time into a cashless e-wallet payment system called eVoucher.Mobi. The funds are immediately available to spend at participating merchants, including but not limited to Shoprite, Checkers and uSave stores, to purchase airtime or to transfer to anyone in South Africa, all via a cell phone. There are no transaction or transfer costs, and the only cost to the user is a 20c dial in fee for the USSD platform.
"Each Packa-Ching mobile buy-back centre unit is run by an owner-operator, who is selected according to strict criteria among entrepreneurs from level 1 BEE owned SMEs in the recycling industry," explains Deidre Nxumalo-Freeman from DNF Waste & Environmental Services, the company selected in East London. "An appointed entrepreneur must employ five new individuals in the Packa-Ching business, increasing the job creation opportunities in the South African recycling industry. We are pleased to bring this exciting recycling and income-generating solution to our local communities in East London."
The Shoprite Group has a zero waste-to-landfill approach and is committed to reducing waste in its operations, including changing consumer behaviour. Since March 2018, the Group has regularly been hosting community clean-up events that also aim to highlight the value of recyclable waste.
Through its long-term partnership with Packa-Ching, the Shoprite Group will continue to reduce the amount of recyclable waste going to landfill, as well as create income-generating opportunities for East London communities.
Packa-Ching previously launched in Langa, Cape Town and in Ivory Park, Johannesburg and has diverted more than 326 tons of waste from landfill, while the communities have earned over R365,000 in exchange for their recyclables.
"Packa-Ching was inspired by many other recycling projects around the world. By combining elements of other successful initiatives and adjusting them to suit the very unique conditions that we are faced with in South Africa, Packa-Ching was born," says Brooke Kühne, Packa-Ching Project Co-ordinator at Polyco. "In line with our vision of 'a cleaner tomorrow', Packa-Ching aims to access new sources of recyclable packaging waste, in order to maximise the diversion of waste from landfill. We love that the initiative offers so many other benefits too, such as contributing to poverty alleviation and creating jobs, which has been made possible through our partnership with Shoprite, who provides monthly funding to each entrepreneur to assist with their resource costs."
"95% of South Africa's population does not recycle and informal statistics quote an unemployment rate of over 45%. We are playing our part in addressing these challenges by incentivising individuals to recycle through making it both rewarding and convenient."
For more information, please visit www.packaching.co.za or contact DNF Waste & Environmental Services 043 745 1005 or visit www.dnfwaste.co.za.